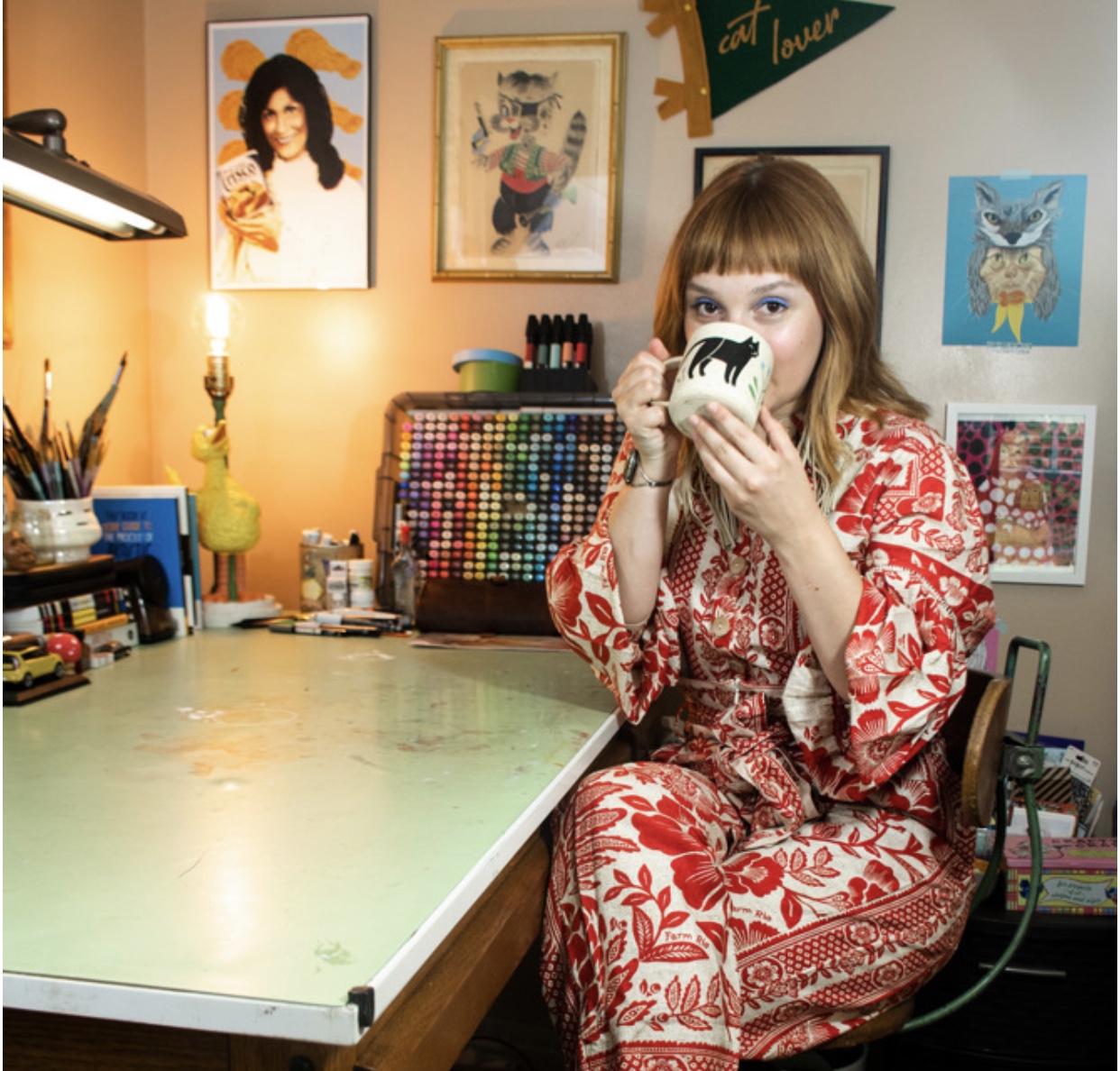 Hello, there! My name is Abbie Stein and I was born and raised in a town outside of Atlanta called Duluth, Ga. I attended school at Kennesaw State University and studied art there starting in 2015. After taking a brief schooling break, I began attending Georgia State University and, regretfully, changed my major to Film and Media. I graduated in December 2020 and immediately began pursuing my art career again. 
   I come from a family of artists and musicians, so my desire to work in the arts comes as no shock to those that know me. My muses are mostly characters from the past, mid-century homes, and any animal I lay eyes on. Most of my work is drawn on an iPad, but my original love for art started in Printmaking and collaging. 
   I want my art to make people smile, and inspire people to change things up, make their living space colorful, eclectic, and conducive for creative living.
When I am not making art, I am guaranteed to be petting a cat, listening to classic country and western music, and admiring God's ever-inspiring Creation. He is the OG artist!